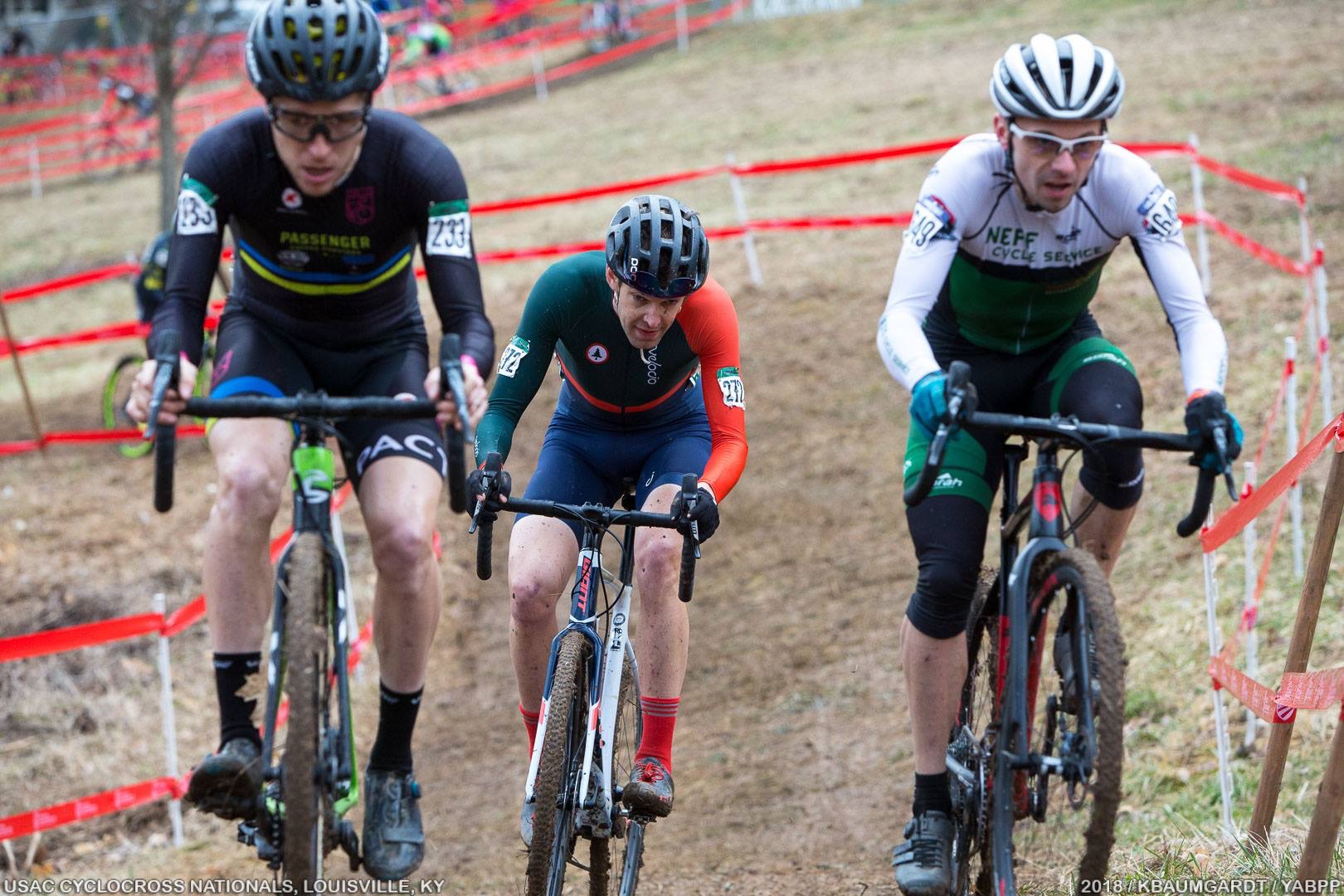 717Cycling takes on Cyclocross Nationals
Sometimes ya gotta dig deep, in deep mud, to see what you're really made of. That's exactly what a contingency of 717Cycling team members did this weekend at a storied 2018 Cyclocross National Championships. The group made the trek to Louisville, Kentucky to take on the country's best, and we're excited to announce they placed strong, proving that our local programs have what it takes to compete on the highest stage.
Masters Racer and Juniors Coach, Seth Gunderson, registered this report from the race:
Andy and I raced the Masters 35-39 race on Friday. Andy had a front row start and I was somewhere near the back. The track for our race was slick and muddy in spots but 90% ridable. The slower track made for a slog on the sticky mud sections. Andy started really strong and was sitting top 5 most of race. He faded near the end but came away with an excellent 9th place. I was just happy to be sliding all over the course and finished mid pack.
Friday night and Saturday morning  brought a ton of rain and turned a slick course into a mud fest. Fisher lined up for the Boys 11/12 race in a stacked field of 50 or so kids. After a slow start he fought through the mud to finish 33rd. He rode like a pro and took a pit bike twice (Thanks Andy for pitting for Fisher!).
Sunday Andy lined up again for the elite mens race. From a 5th row start Andy rode to a respectable 30th in stacked Elite field.
Overall we had a great time on a challenging course made even harder with a ton or mud. Great way to end the 717cycling cyclocross season.