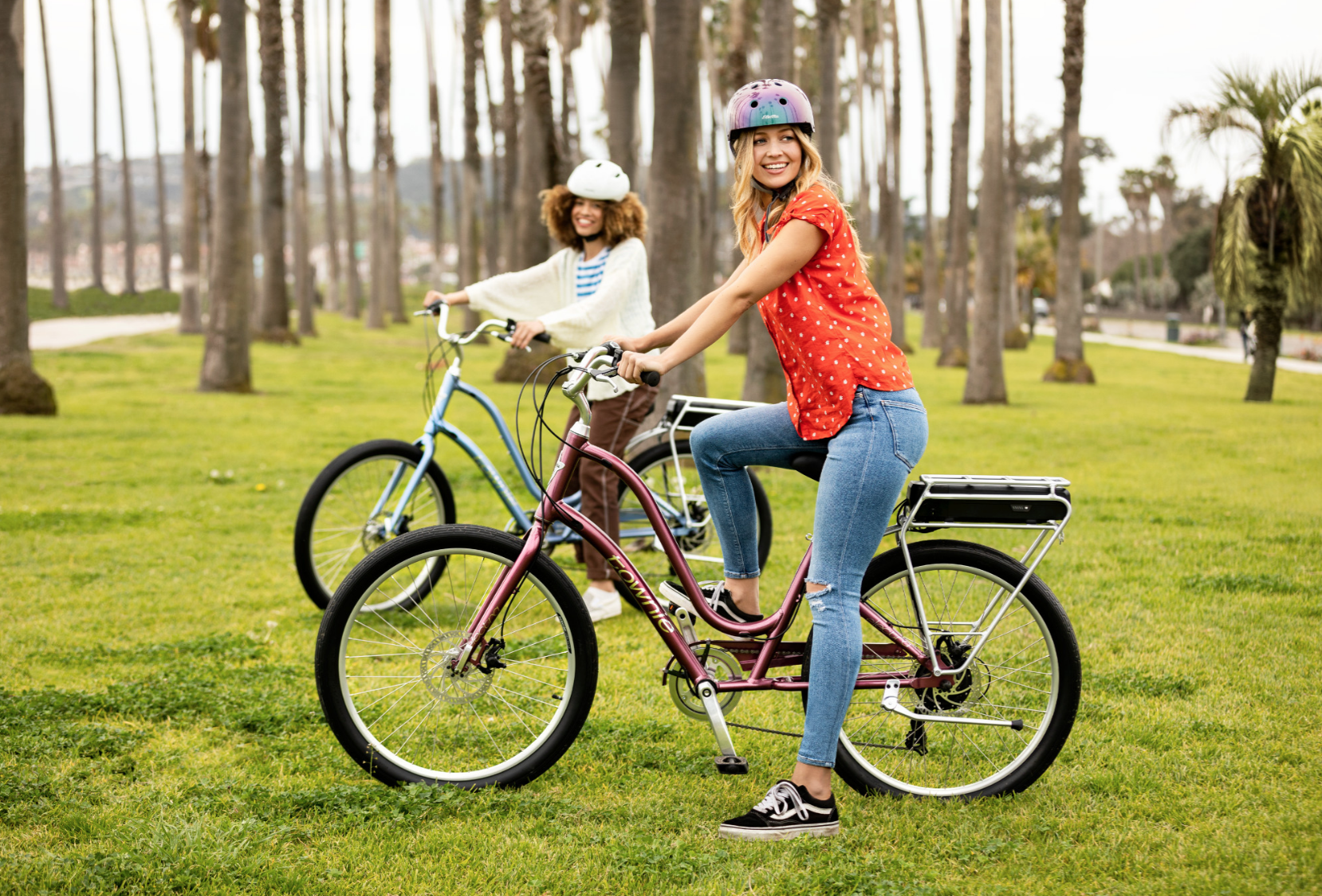 Introducing ELECTRA!
We're not gonna lie. We're totally giddy about bringing this brand to Bikeworks.
There's something special about Electra, something that makes it stand out in a sea of cruiser and electric bikes.
I mean, most obviously, there's the amazing colors and frame designs that are always fun, always inspiring, and always amazingly utilitarian. Racks in all the right places? Vintage style paired with modern comfort? Yes, please.
Then there's the uber cool accessories. Who doesn't want a bell emblazoned with a cat in sunglasses? I mean, MEOW. There's bags, helmets, socks, baskets – all incredibly fun and all using quality materials with well thought out design.
But Electra isn't just about love at first sight. It's all about the ride. From the $300 cruiser to the highest end electric, every bike impresses with its quality build and craftsmanship. We're most excited about offering an electric bike starting under $1500 – an electric bike with a great company backing it, with superior quality, and awesome design.
Come in and ride one for yourself. We're pretty sure you'll be as giddy as us…