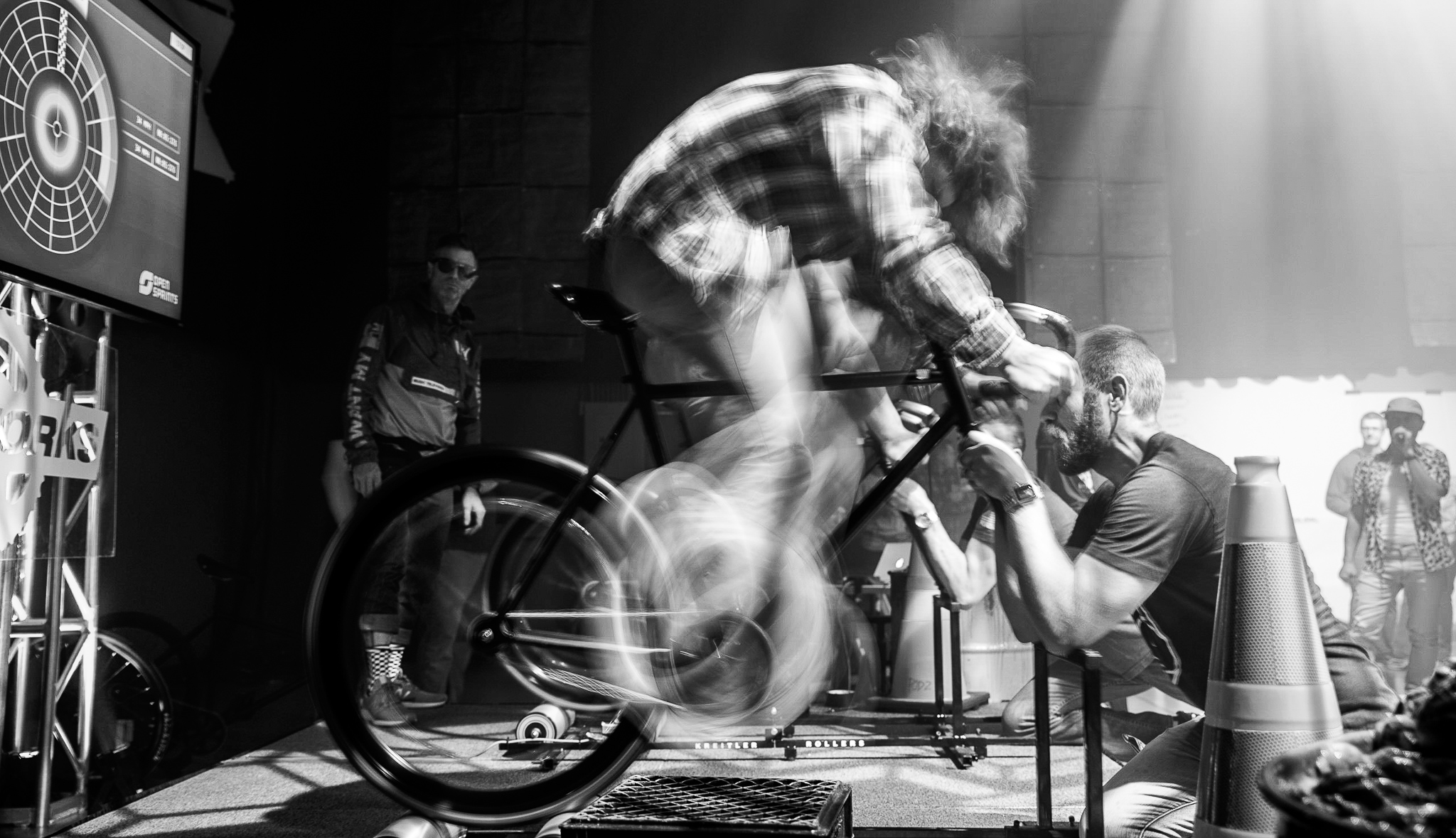 Rock N' Goldsprints – February 29th!
It's time for everybody's favorite bike race to nowhere!
Last year, we went totally tubular with the mad, bad, and totally rad Rock N' Goldsprints '80s edition. This year, we're rolling out the red carpet for a movie theme, so come dressed as your favorite movie character (and to those of you who feel squeamish at the prospect of wearing a costume, no worries. Come as yourself. We'll just decide which movie character you look like and change your name for the night).
*Hint – coming dressed to impress has its advantages. We're hearing that Floyd's Cafe of Lancaster might just supply us with a celebrity judge for a costume contest and dance-offs. They'll be in-house with their ah-maze-ing product. Seriously. That stuff is the best. Try it.
So what exactly is Goldsprints? In short, it's a bike race on stationary bikes. More than that, it's a social gathering meant for everyone aged 21 and up. Whether you come to watch, or ride, we promise lots of laughs and smiles so big your cheeks hurt (and if you ride, mild to moderate muscle pain).
The Location:
Studio 2. Just like last year. February 29th. 7pm.
The Race:
It's an all out, head-to-head battle to see who can go from a dead stop to 300 meters the fastest. Of course the bikes aren't actually moving. You'll be on OUR fixed front fork track bikes, on rollers. No need to know how to ride on traditional rollers (cause that would be dangerous!) and no need to bring your own bike or shoes. We'll size you to our bikes and you'll put your tootsies in our pedal straps. Prizes will be awarded. Costumes will be rewarded. Fun will be had by all.
Spectators:
You get the honor of witnessing an event unlike any other. If cycling isn't in your wheelhouse, no worries. This is good, old-fashioned fun. A spectacle to behold, while enjoying libations, of course. You do have one very important job. You must gleefully cheer on the riders (Or heckle them. Relentlessly).
We're gonna go ahead and label this Lititz's most creative date night. Or the coolest way for singles to mingle. The best way for parents to feel like kids again. Regardless of what brings you out, come out, but you've gotta be over 21 to join the fun.
$5 at the door. AWESOME PRIZES. Free to race. Free stuff thrown into the crowd (so be alert).
Racing Categories for Men's Open, Men's Elite, Women's Open, and Women's Elite. If you've entered a bike race in the last 2 years, you're elite. If you're a casual rider or an adventurous type who's never thrown their leg over a bike at all, register in the open category.
*There is no fee for racing on top of the $5 charge at the door, but we do ask you to register in advance to help us out with bracketing.
To REGISTER: http://bikereg.com/rockngoldsprints
Come, ride or watch, laugh. You'll never regret it.