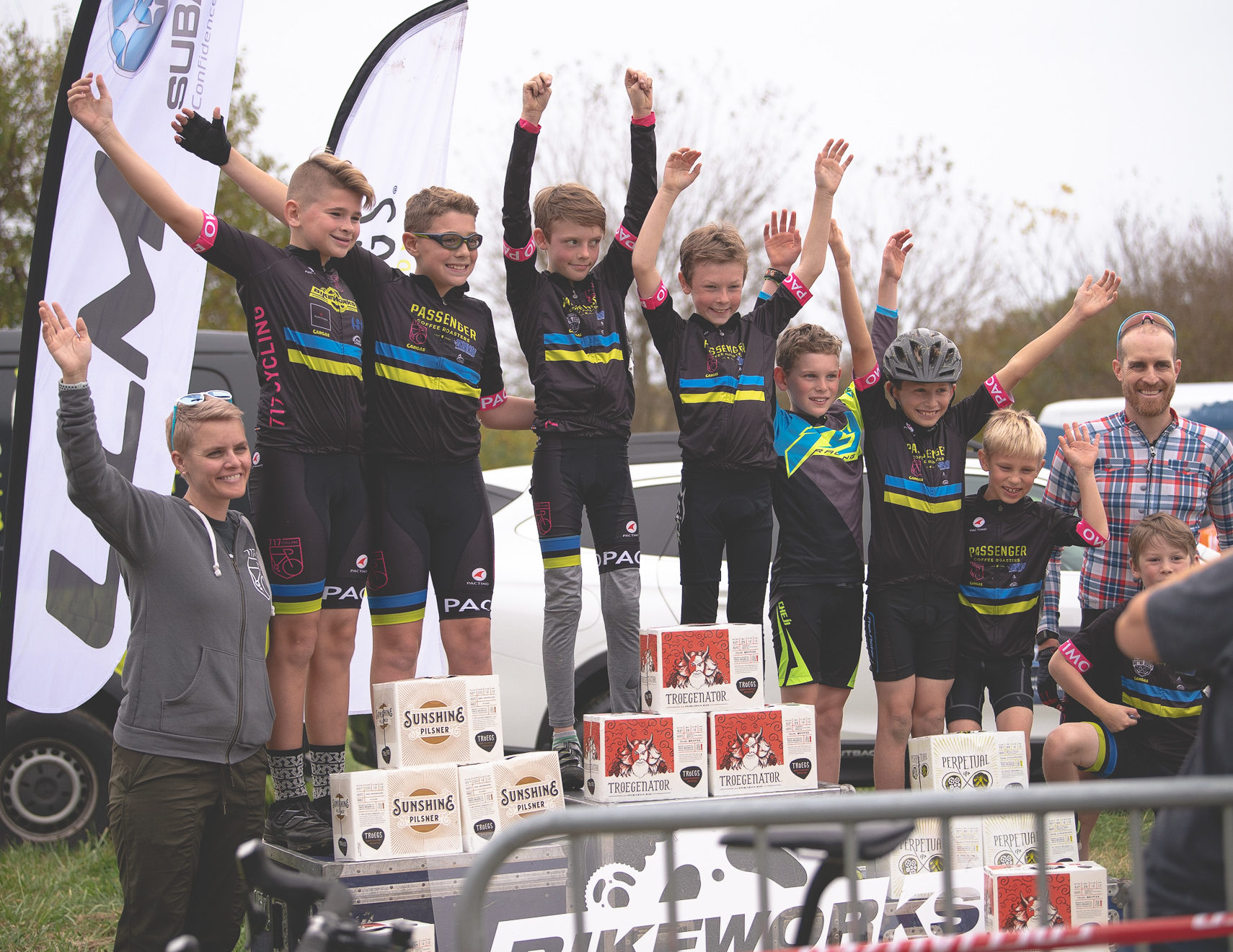 Turkey Cross – Black Friday Opt Outside
Turkey Cross is our answer to all the Black Friday madness. It's a totally casual, totally fun cyclocross race designed to benefit our favorite turkeys, the coolest kiddos in all the land, the 717Cycling Juniors.
Here's how it's gonna work:
The event starts at 1pm. Why? It's warmer then.
Forget UCI fanciness. This race is simple. $10 for adults. Categories are as follows:
Stuffing (Adults who have never raced before and just wanna give it a whirl) 30 minutes, 1pm start
Gravy (these are human beings that make it look easy. They have raced before, at any level, period. If we get enough female registrants we'll do a staggered start) 40 minutes, 1:40 start
Yams (Our littlest riders 7 and under, staggered start if needed) 1 modified lap, 2:30 start
Turkeys (Kids! All the kids aged 8-15) 20 minutes, 2:55 start
REGISTER HERE: https://www.bikereg.com/turkey-cross0
We'll have warm chili, rice, and fresh bread at the shop when the racing is done (and, let's be honest, there will be beer). We'll also have sales because, well, we've gotta pay the bills.
Your $10 fee will go (in its entirety) to our 717Cycling Juniors Program, a registered non-profit. This program provides free cycling clinics to juniors weekly from summer through the end of October and gives kids the opportunity to race with the 717Cycling team. Funds will support the purchase of cycling apparel for the youth, as well as bikes, helmets, and scholarships to cover race/licensing fees. Wanna donate, but not into riding? That's totally cool (and makes you an awesome human!). We're happy to accept tax-deductible donations payable to 717Cycling.