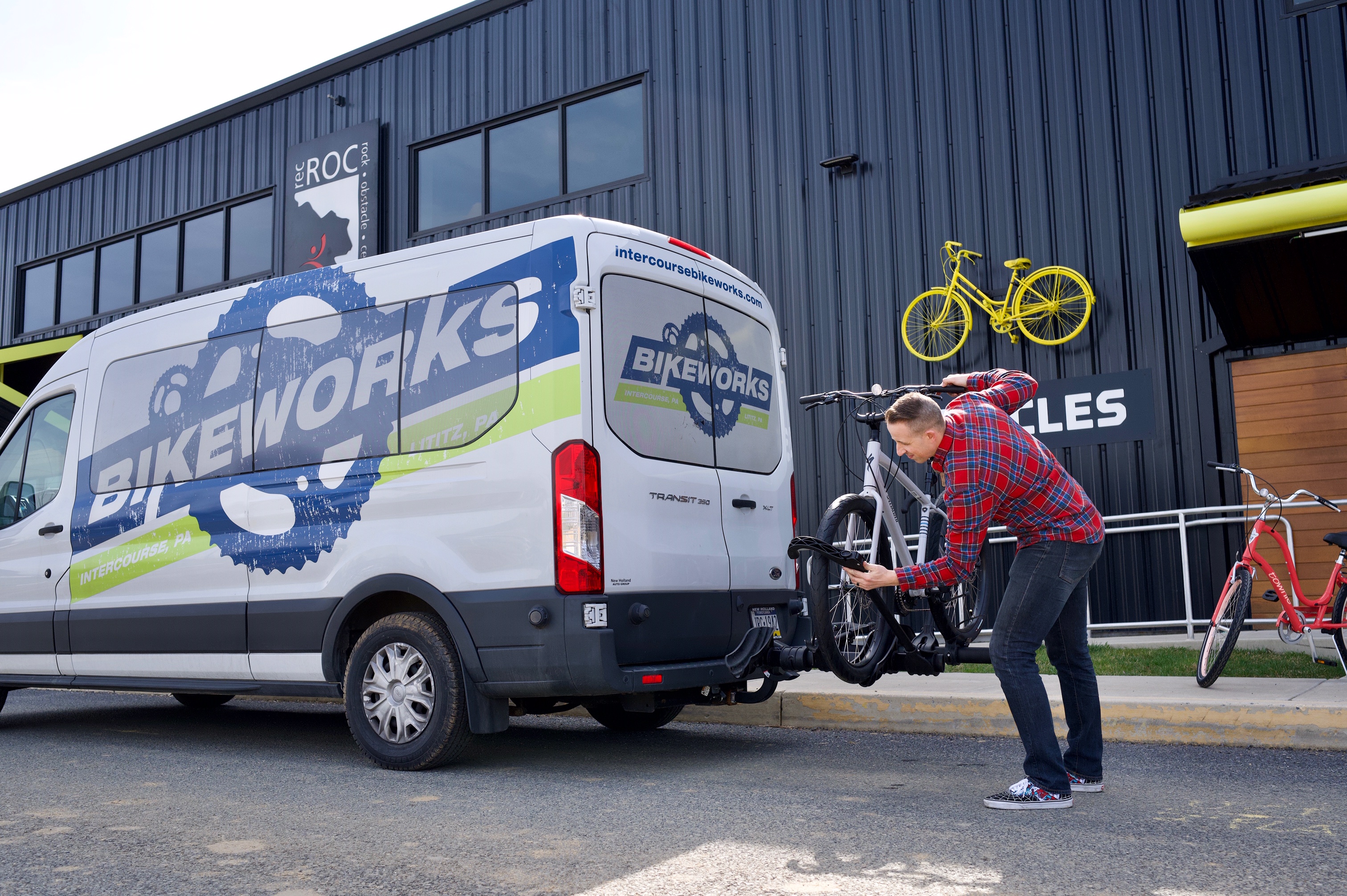 Coping with Covid-19
At Bikeworks, the health of our customers and our community always comes first. That's why we've adjusted our business model during these unprecedented times. We want to keep you safe, and we want to keep you riding. That's why we're doing the following:
First, SERVICE. We are now offering pick-up and drop-off for all service bicycles within a 20-mile radius (see our scheduling coordinates below). Just need a flat fix? We'll do it on the spot! There is NO EXTRA CHARGE for this service! We're also offering curbside drop-off. Call us first to let us know you're coming and what your bike needs, then pull up and park your bike in front of the shop. We'll grab it and get right to work. When finished, we'll give you a call. Let us know when you're coming to grab the bike, and we'll have it back outside for you. Payment will be made over the phone for both the delivery and curbside service options.
*Note. We will do an assessment/estimate on all bikes before beginning work. We'll call you with an estimate and keep you informed if anything changes as work begins.
Second, BIKE SALES. We're happy to deliver sold bikes to your home, with no delivery cost. Unlike buying online from a big box store or Amazon, you'll get a bike fully assembled by professionals, fully backed with a warranty and our buyer's program (which includes free adjustments for a year), and you'll be helping to keep a locally owned business afloat. A win for everyone!
Third, PARTS, ACCESSORIES, APPAREL. All orders over $50 receive free delivery. Smaller orders can be delivered with a $5 charge.
Purchased items can also be picked up curbside.
Purchases can be made online here or by contacting the store 717-553-7997. To arrange service, call the shop at 717-553-7997 or contact us at info@lititzbikeworks.com.
Current Shop Hours: Monday 10am – 6pm, Tuesday Closed, Wednesday, Thursday, Friday 10am – 6pm. Saturday 9am – 4pm, Sunday 10am – 2pm.
Delivery Schedule by School District:
MONDAYS: NORTHEAST – Generally points NORTH of Lititz and EAST of route 501. Includes School Districts – Warwick, Ephrata, Cocalico, Eastern Lancaster Co (Garden Spot). All Berks Co.
WEDNESDAYS: SOUTHEAST – Generally points SOUTH of Lititz and EAST of route 501. Includes School Districts –Warwick, Conestoga Valley, Pequea Valley, Manheim Township, Solanco, Octorara.
THURSDAYS: SOUTHWEST – Generally points SOUTH of Lititz and WEST of route 501. Includes school Districts –Hempfield, McCaskey (Lancaster City), Lampeter Strasburg, Penn Manor
FRIDAYS: NORTHWEST – Generally points NORTH of Lititz and WEST of route 501. Includes School Districts – Manheim Central, Elizabethtown, Donegal, Columbia. All Lebanon Co.
For us, riding is an essential part of our lives. It's good for our lungs, our hearts, and our heads. We want to make sure we can keep sharing the activity that lifts us up, with the community that lifts us up.