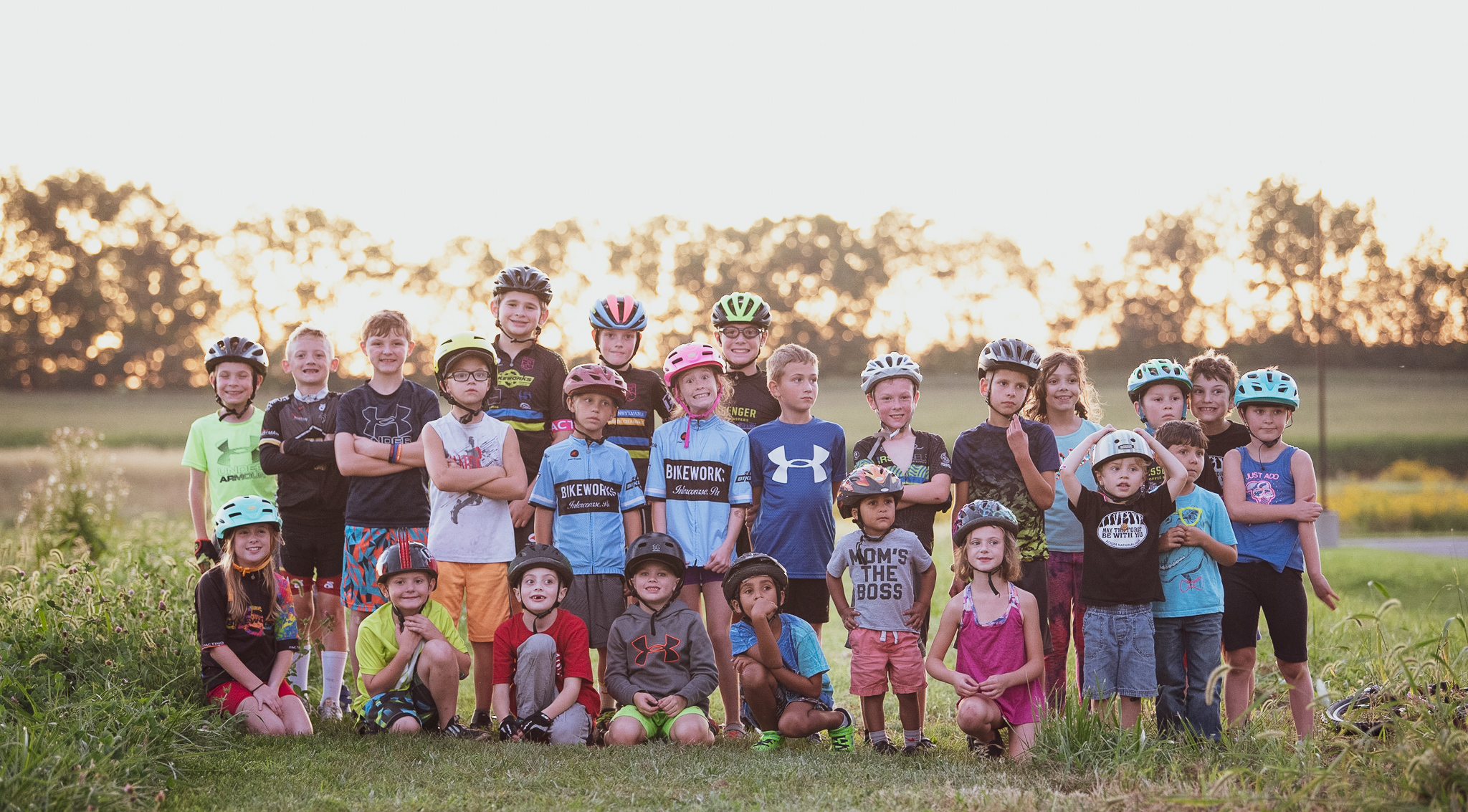 Juniors Cyclocross Clinics – Free!
Free clinics at the Rock Garden (Lititz Bikeworks' very own cyclocross course) are back!
Let's start with the basics:
WHO: Kids. All the kids. Clinics are geared toward kids aged 7-15, but younger rippers who can ride are always welcome to give it a shot.
WHAT: Our skills clinics have a little something for everyone. Kids with racing experience or serious racing (cyclocross and mountain biking) ambitions, will be broken into a separate group, and work on a combo of drills and conditioning. Less experienced, younger kids will work on skills with drills that are based on FUN. As they improve, they can advance into the more serious group.
WHEN: We're starting earlier this year! July 10th at 6pm through the end of September (of course all of this is subject to change as we closely watch news of the pandemic. Our first priority will always be the safety of the kids).
WHERE: Right here at Lititz Bikeworks. Our cyclocross course is located behind the Rock Lititz Studio. Just come to the shop about 15 minutes early to sign a waiver before your first practice.
WHY: 2 reasons: to have FUN and to advance in the sport!
Cool updates for this year: We're starting earlier, July instead of August. If you're like us, you've been inside with your kids and itching to get out and have fun – what better way than on bikes?
As always, our clinics are completely FREE, and completely INCLUSIVE. If your child is interested, but doesn't have a helmet or a bicycle, we'll work hard to get them a loaner bike for practices and races. Please contact Rebecca at rebecca@lititzbikeworks.com for information.
This year, we'll also be including some really fun opportunities, like a night at Valley Preferred Cycling Center, where we'll watch world class track athletes race their bicycles, a trip to Doylestown, PA to see the road pros race at the Thompson Bucks County Classic, and bike maintenance clinics for the kids.
We've also updated curriculum and added some awesome coaches, all of whom have their clearances and some serious bike racing experience!
Finally – the photos! We'll be back taking pics of your kids. As parents, we understand how priceless those images are.