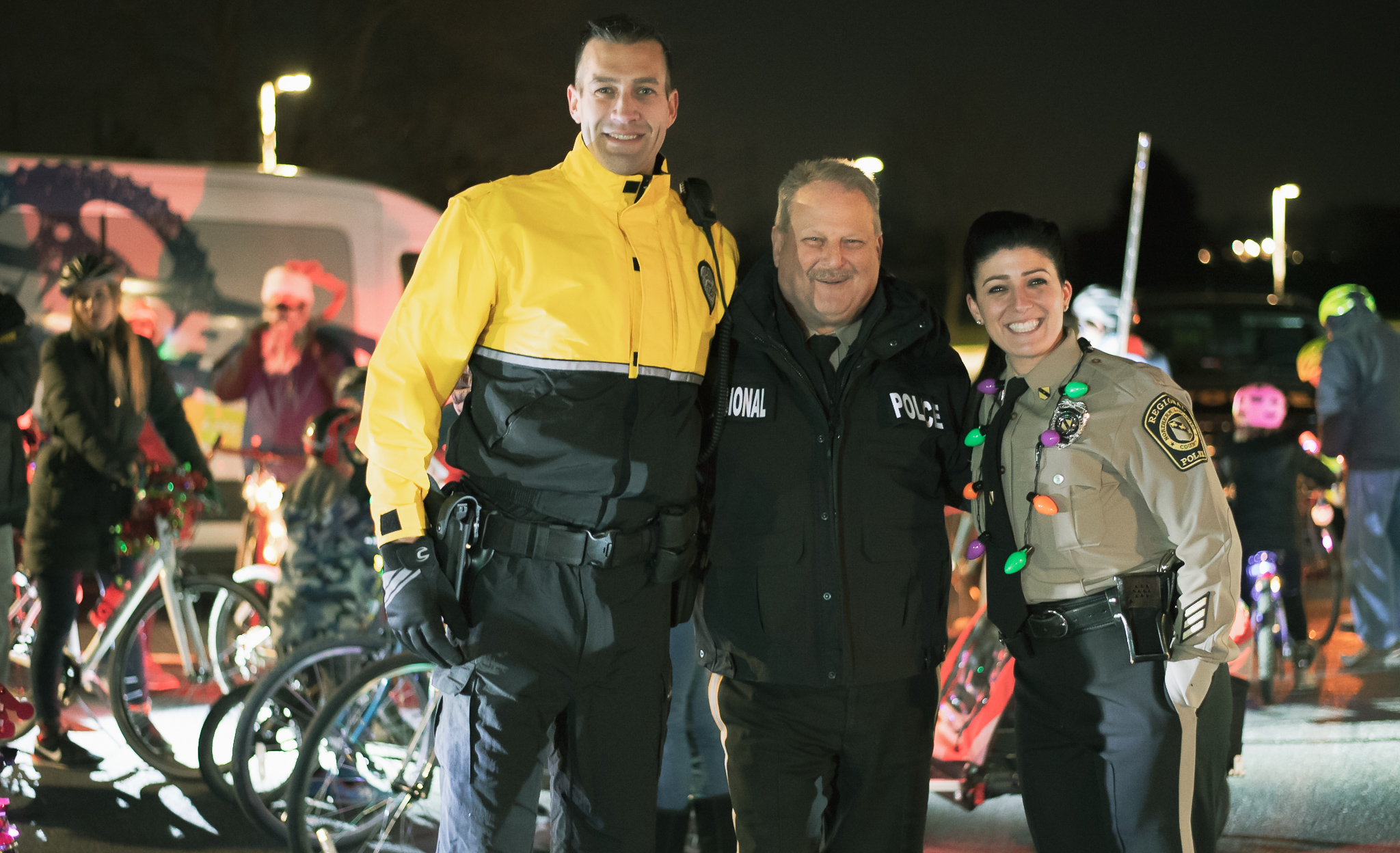 Merry Little Bike Ride
December 6th, 6pm
'Tis the season to give back in a BIG way. That's why we're so excited to announce our 3rd Annual Merry Little Bike Ride.
Designed for EVERYONE (families, we're lookin' at you!), this ride is all about fun! Decorate your bike, decorate yourself, and meet us at the rail trail on 315 Clay Road, December 6th at 6pm. We'll take an easy, festive, FUN spin into town where we'll ooohhh and aahhhhh at all the holiday lights. Folks in the biz call this a "Slow Ride." Post ride we'll head back to Lititz Bikeworks where we'll all put presents under our tree. Yep, we're teaming up with Northern Lancaster County Regional Police Department's BLUE CHRISTMAS to make sure area kids don't go without this holiday season.
For this to work, we'll need you to sign up to bring a gift for a local kid – we'll have a list of both wants and NEEDs posted on our shop's Facebook page, as well as a link added here as soon as we get our list. The kiddos are identified by school guidance counselors and their wants and needs are submitted by their parents (the list is a mix of essentials like shoes, blankets, and clothing and wants like toys, of course!). Your admittance fee to the event is simply a gift for one of these kiddos. You sign up for the gift, wrap it, label it with the child's name, and bring it to our post-ride party at the shop.
The result? We have fun. We get festive. We help out local families in need. Sound amazing? It is.
*Can't make the ride? Come to the party and bring your gift! We should be arriving back at the shop by 7:30. Can't make either? Just bring your gift to the shop before December 6th at 5pm.