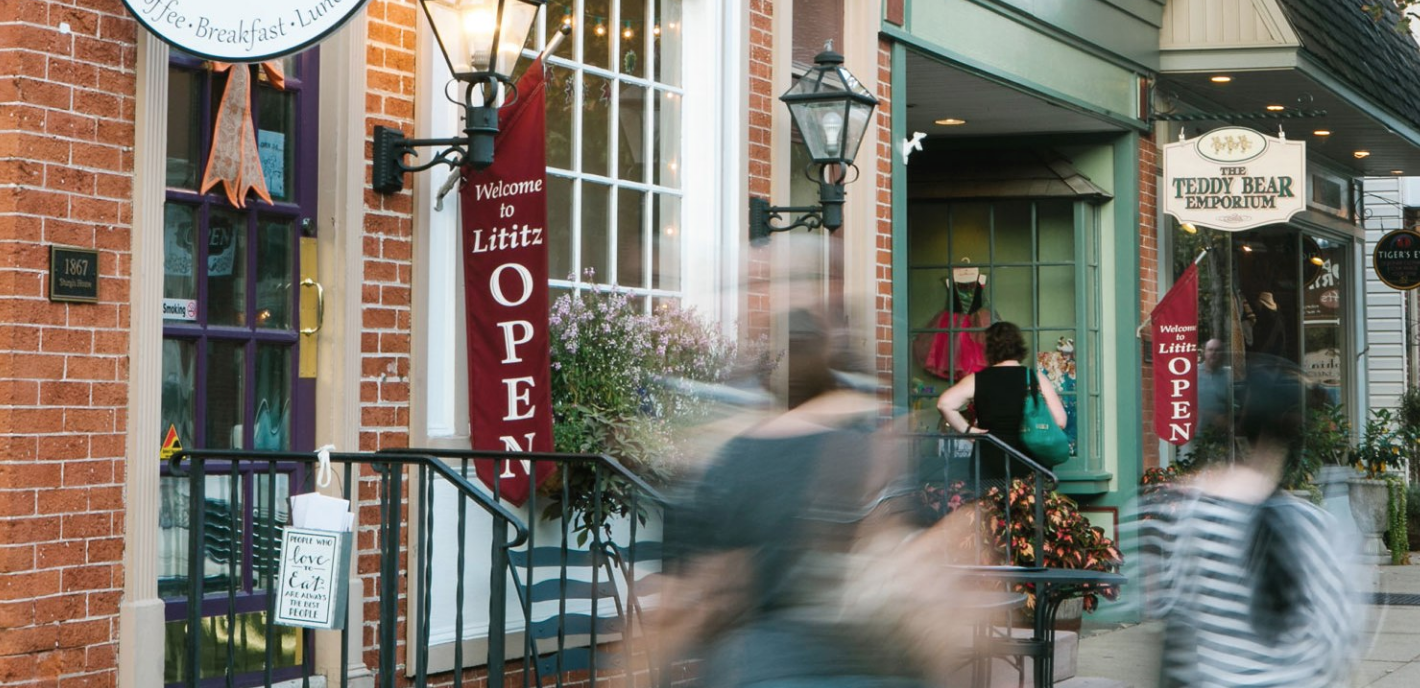 Small Business Slow Ride
June 13 – June 30th
Together, can change the world. We can lift up our town. We can lift up one another. Together we can create a wave of love and care that's more contagious than any virus, or any hate.
We can do these things together, but, right now, we're being advised that this ride can't be done physically together. Because of the pandemic, we can't organize this event as a group ride, but, guys, we're still doing this. And we're still doing it TOGETHER. We're still going to invest in our neighbors, in our community, and in all that makes Lititz so special. Here's how:
Any time (or many times) from June 13th until June 30th, we're asking you to go into town. We'd love you to ride your bicycle to town, but this is far less about bicycles and far more about people. Come in any way you can, but come. Then, eat at a local restaurant; purchase a gift for Father's Day; get those earrings you've been eyeing; grab that local pottery; buy those all-important books on racial injustice. Spend what you can and know that it's enough.
Then, take a picture. Take a picture of your purchase at the local retailer (it could be pic of you with your bag in front of the shop, or of the item you purchased at the retail counter – take the pic as you wish, but you must show us that you purchased something). Then, share your photo to Facebook and/or Instagram. Tag that local retailer, tag Lititz Bikeworks, and use the hashtag #smallbusinessslowride.
Each pic is an entry in our contest. If you shop at multiple retailers, make sure to take multiple pictures. We'll put your name in a bowl for each entry.
On July 1st, we'll start picking names. We'll announce one winner a day for 10 days. Lititz Bikeworks will reward each winner with a $100 gift certificate to the local Lititz merchant of their choice. Because we want to spread the love, once a merchant is chosen, they can't be chosen again.
Friends, we're so bummed that this isn't the shoulder-to-shoulder group ride we so desperately wanted to share with you. But this might be better. For two weeks, we can flood social media with pictures and names of locally owned retailers. Undoubtedly, we'll create awareness. Maybe someone will see something you purchased, or a retailer you visited, and realize they want to take their business there instead of the big box stores that have been experiencing such a boom. We might not be doing this physically together, but we will be making a difference.