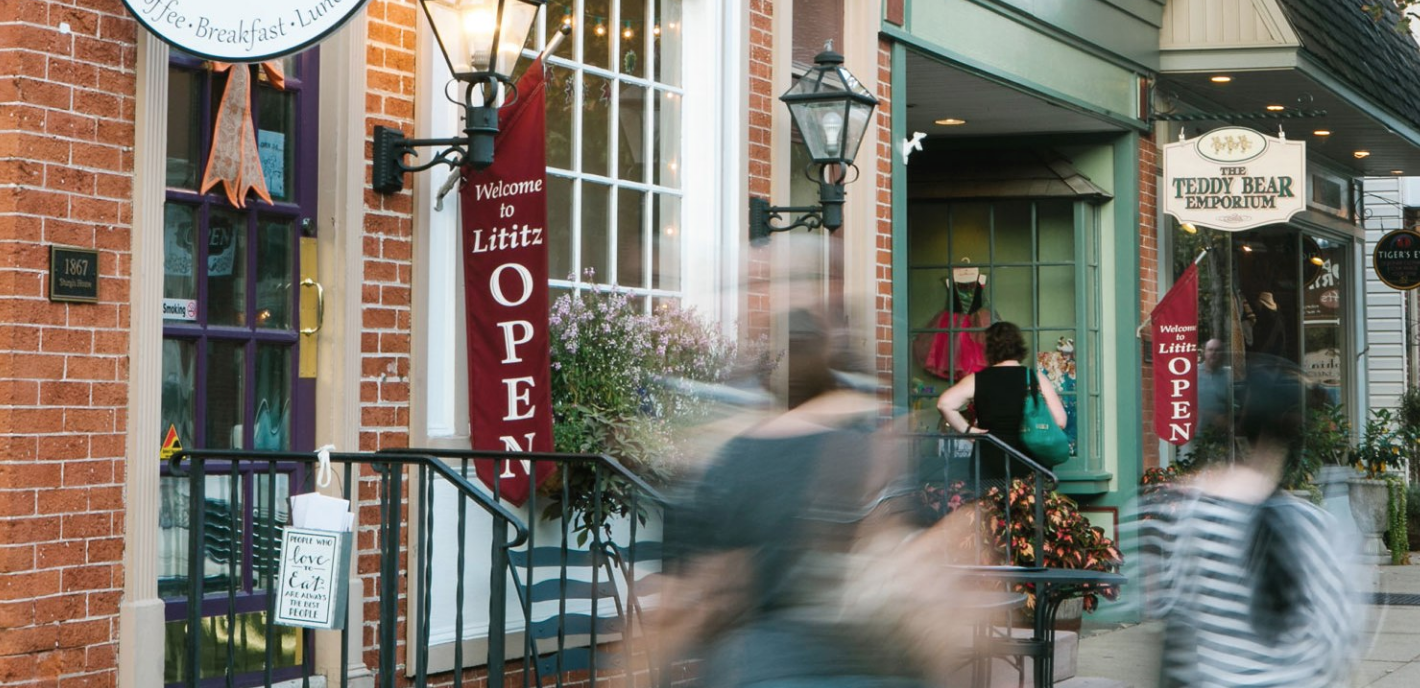 Small Business Slow Ride
Lots of us are wondering what life is going to look like when this pandemic is all over.
We like to think that we'll all be kinder. And that we'll all be looking for ways to help one another get back on our feet.
That's why we're announcing a Small Business Slow Ride (tentatively scheduled for Saturday, June 13th, at 10am). As soon as it's safe and our amazing local businesses are swinging their doors open again, we're gonna come in mass, and show them some serious love.
Here's how it'll work: We'll meet up on the rail trail (315 Clay Road, Lititz) and ride as a group into town. When we get to Main Street, we'll park our bikes, get out our wallets, and spend some time and money at the businesses who've been hit so hard by this crisis.
You could choose to grab a bite to eat at one of Lititz's restaurants, opt to purchase local art at Purple Robin Reserve, or grab one of the always-perfectly-worded greeting cards at Atlas General Store. You might be craving something that smells sweet from Heavenly Soaps, or something that tastes sweet from Sugar Whipped or Candy*ology.
We'll spend what we're able and we'll spread some love among the amazing merchants that make Lititz thrive.
Stay tuned for announcements. And please, friends, stay well.
xoxo