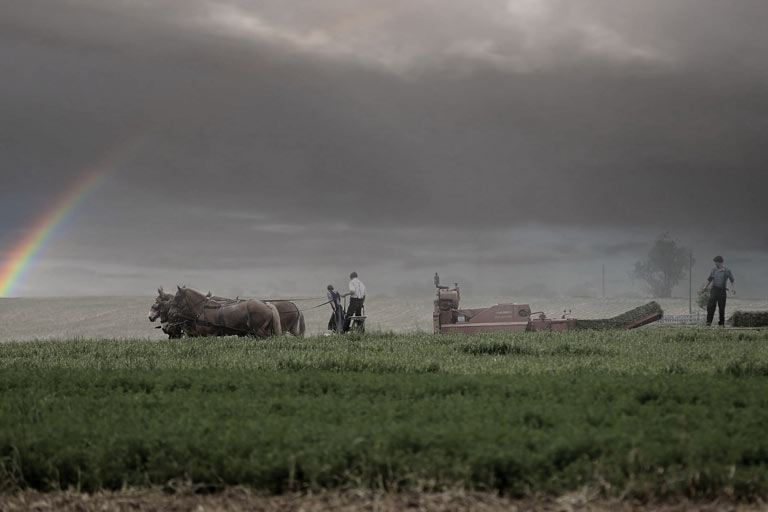 Reserve Your Rental Today
RENT. RIDE. REPEAT.
If you haven't noticed, we like to stand out.
Our bicycle rentals are no different.
First, there's the care we put into making sure you have the best possible experience. That care starts with the directional app that comes free with your bicycle rental. We don't just turn you loose to wonder unfamiliar roads alone. Instead, we pick our personal favorite roads, focusing on the most scenic and safest routes, and we add our favorite stops for a yummy treat or scenic stroll. Our audible app (it'll talk to you – so there's no need for you to look down while riding!) not only includes turn-by-turn directions, but also a bit of an explanation of all the amazing sites you'll be seeing here in the heart of Pennsylvania's Amish country.
And then there's the bikes. Customers always marvel at the condition of our fleet, which includes all-road bikes, hybrid bikes, and electric bicycles. Bikes are never more than two seasons old. They're chosen for their comfort and reliability and constantly tuned and scrubbed. If you're not sure which bike is right for you, don't hesitate to ask for a recommendation!
Exciting changes: This year, we've enhanced our rental business to make it safer and more approachable for all riders. Instead of starting from our shop locations, we now deliver bicycles to the Warwick to Ephrata Rail Trail (WERT), the perfect place to start pedaling. Why? As local traffic increased, we realized our customers' experience was decreasing. By starting on the trail, riders are able to pedal away from the congestion (staying off the roads), and then exit the trail where traffic is much quieter, and the scenery is breathtaking! You'll cross covered bridges, stop at Old Order Mennonite market stands, and even have the option of grabbing a local brew.
Your most economical option? If riding on the road with cars gives you pause (even in quiet traffic), we recommend an experience that's based completely on the rail trail, using our Bike Share. This allows you to pedal through the farmland in between the quaint, character-rich towns of Ephrata and Lititz…all without having to ride with vehicle traffic. We should note, you absolutely CAN take the share bikes into town. So don't hesitate to grab a bite at Scratch Bakes in Ephrata or Bulls Head Public House in Lititz!
*Do note – the Bike Share is operated on a first-come, first-serve basis. With that comes cheaper prices, but you won't be able to reserve bicycles in advance.
MULTI-DAY DISCOUNTS and CONCIERGE DELIVERY to your hotel or B&B are available (we'll even design a route to meet your needs from your hotel or B&B). For all rental questions and concerns, email Rebecca at rebecca@lititzbikeworks.com.