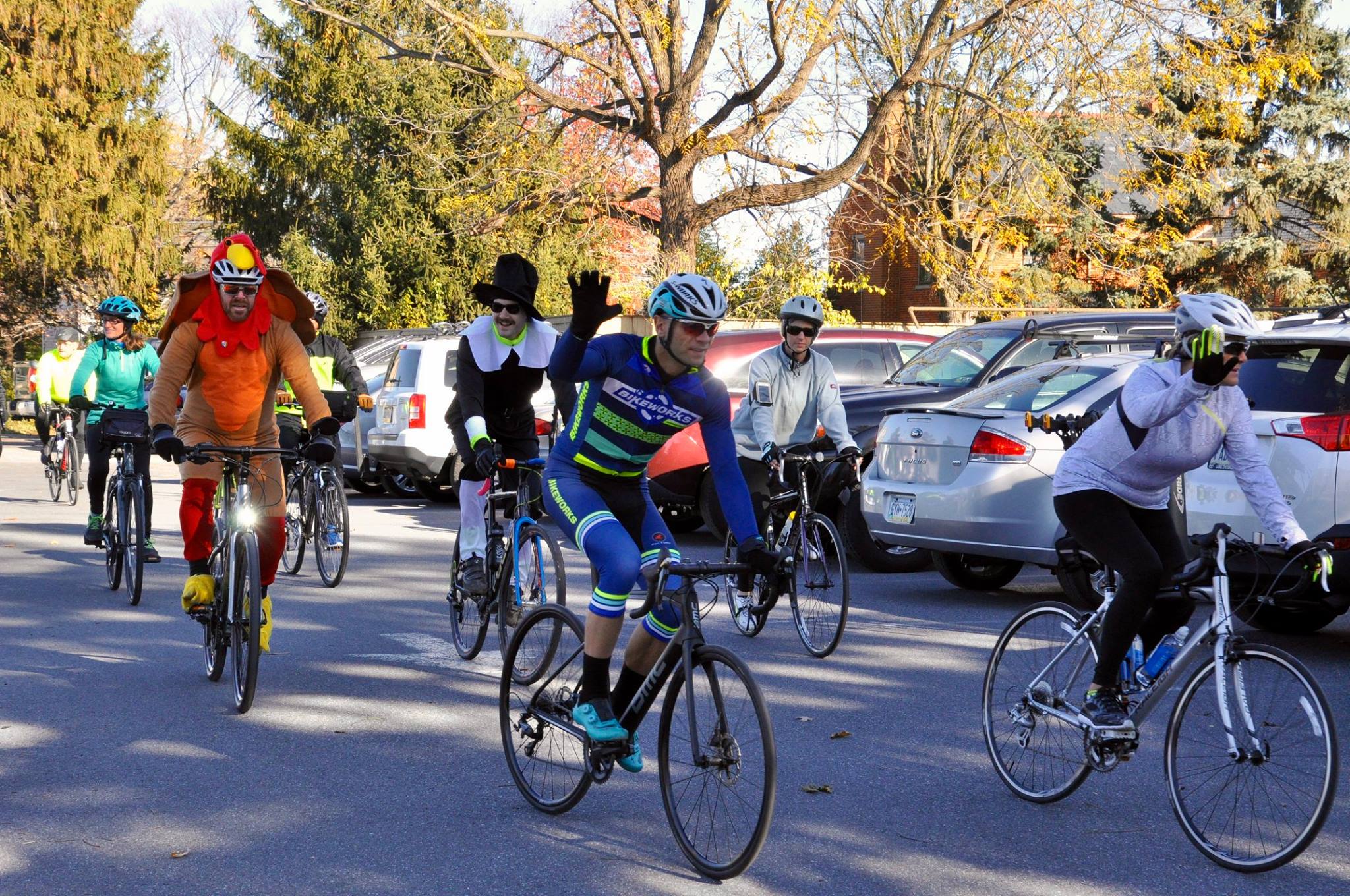 Cranksgiving, Saturday, November 2nd
Cranksgiving pairs our favorite things: pedaling bikes and giving back. It also involves Mark riding in a turkey suit. So obviously this is an epic event.
In all seriousness, Cranksgiving is fun, but it's also essential for our community. This ride is responsible for filling the local foodbank for the winter. There's no registration fee and riders can choose between a 30-mile ride and a beginner/family-friendly ride. This year, we're shaking things up, and moving the ride to Lititz. The family-friendly ride will be contained on the Rock Lititz Campus, with a fun twist (stay tuned)! Both rides bring participants to local grocery stores. That's where the giving comes in: we ask you to purchase food at the grocery stores. The amount you spend is your choice. Each store will have donation bins for your food. When the ride is done, we'll come collect the food and deliver it to the food pantry.
THE REWARDS: While the subject of the day is serious, we make sure the action is fun. The roads are gorgeous. The camaraderie is second to none. And there are prizes! We'll announce those soon. Right now, you just need to mark your calendar!