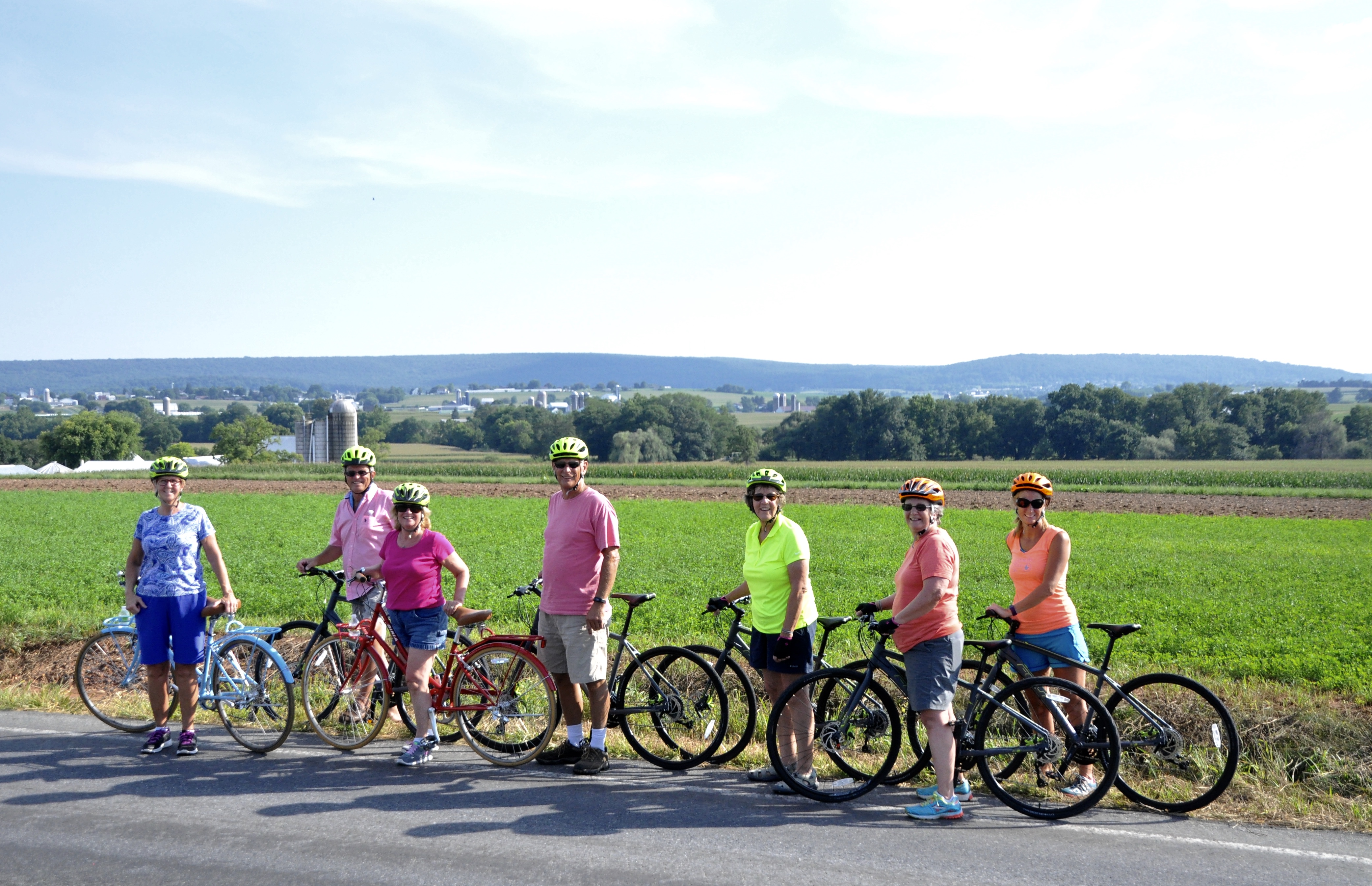 Private Tour
Just Your Group on a Ride Designed Especially for You
We'll design something spectacular! Lots of folks can't make the dates for our advertised Amish dinner tours. Don't let that stop you from experiencing all the fun of a guided bicycle tour. Simply email Rebecca and she'll work with you to create the ideal experience.
We've arranged rides that culminate with dinner in an Amish home, tours of a local, family-run dairy farm, beer-tasting tours, covered-bridge tours, and a longer tour that embraces all the best of the Intercourse-area's thriving Amish community. Ride on traditional bikes or upgrade to electric. Your experience is limited only by your imagination!
Private tours can leave from our family farm, just outside of Lititz, or our Intercourse shop.
Contact Rebecca to start brainstorming: rebecca@mindstaging.com